Hi, I'm Will.
I'm a Postdoctoral Fellow working on the computational side of mass spectrometry and proteomics with Bill Noble at the University of Washington Department of Genome Sciences. My current research focuses on two areas I find interesting: protein-protein interactions and neoantigen discovery. In both cases, I'm working on methods to improve peptide identification in mass spectrometry experiments, whether from cross-linked samples or peptide antigens.
My PhD research was performed under Dudley Strickland and David Goodlett at the University of Maryland, Baltimore. There I worked on experimental and computational methods for gaining biological insight from mass spectrometery data. This included several biological domains, such as protein-protein interactions, exosome biology and identifying microbial pathogens.
Here's a word cloud from the titles and abstracts of my publications (and a link to the code used to generate it):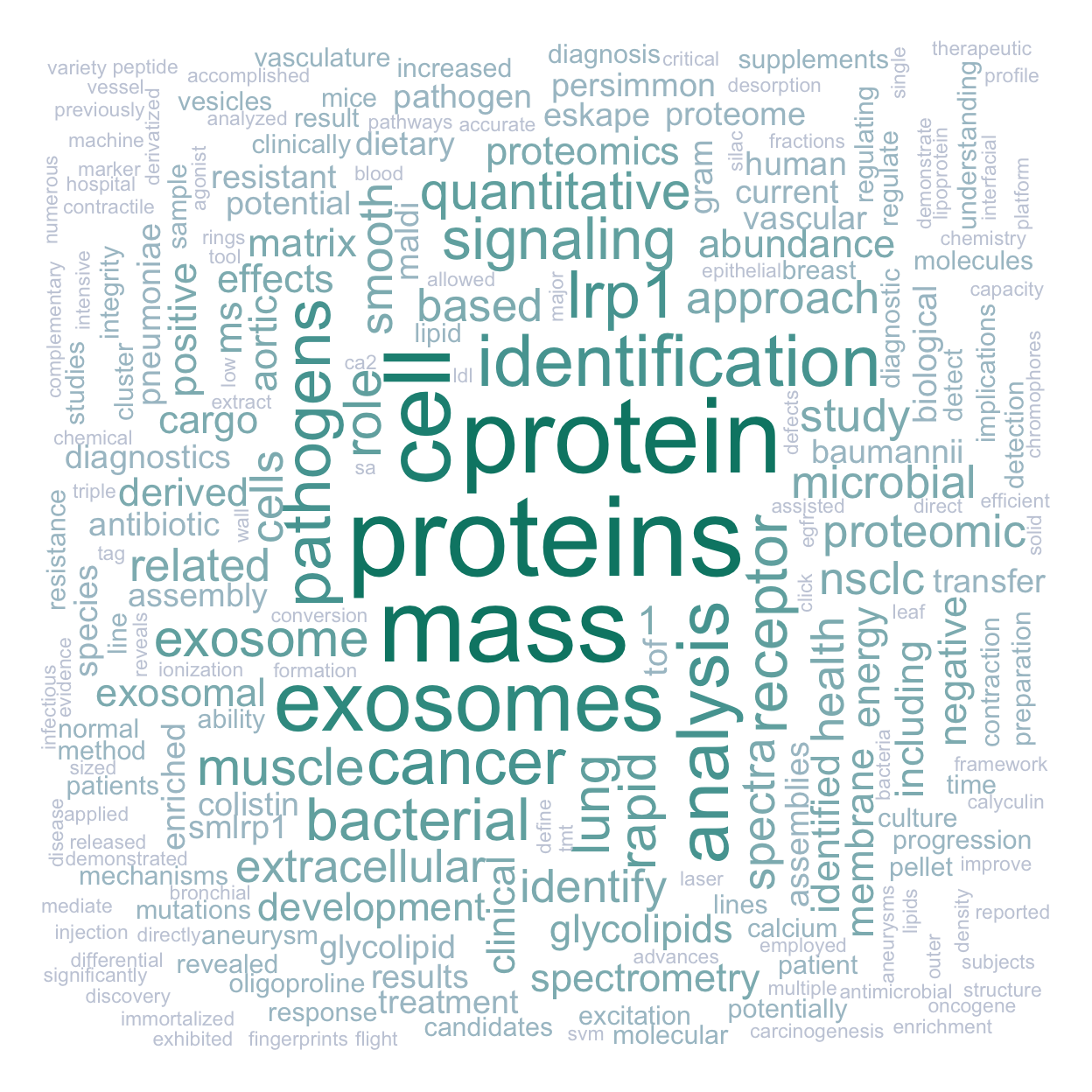 Outside of science I enjoy good coffee, the outdoors, playing banjo, and riding my fixed-gear around town.
Want to get in touch? Reach me at one of the social platforms above or shoot me an email. I'm always looking to meet people or start up a great new collaboration.
wfoIndriedon't@wantuspam!wSo.pleaseeleavedmeualone robots.
---